To configure MK Transport for Logic:
1. Load MK Transport Logic command set.
In MKTransport, tap the MK Logo and go to Prefs/DAW.
Tap Logic.

2. Install Mackie Control Surface.
Open Logic, and go to Logic Pro X/Control Surfaces/Setup…
If you don't see this command, go to Preferences/Advanced Tools, and enable Show Advanced Controls.
Click New/Install…
Select Mackie Designs : Mackie Control : Logic Control, and click Add.

3. Connect MIDI to Control Surface.
At the top of the Device panel, assign the MIDI output/input port to MK Transport's main Target connections.

4. Teach Logic new key commands.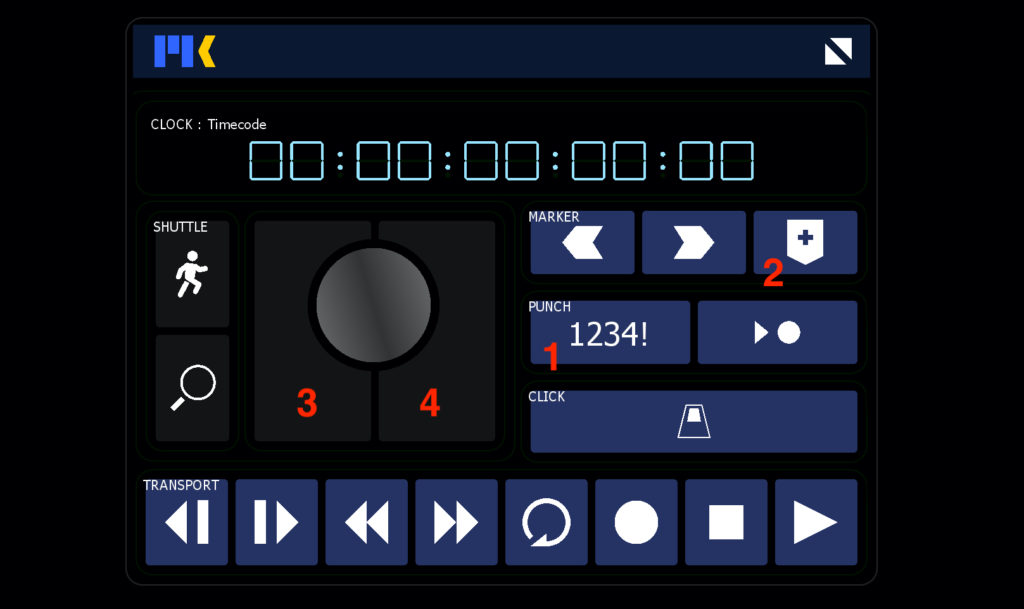 Count-in
Create Marker without Rounding
Rewind One Frame
Forward One Frame
---
For each of the above commands:
Go to Logic Pro X/Key Commands/Edit…
Search for the command, select it, and click Learn New Assignment.


Tap the corresponding button for the command.